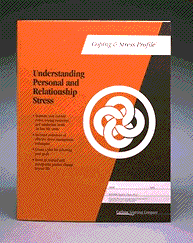 If you and your organization are wondering... "How can we handle the stress of a job on top of everything else that's going on in life?"
To avoid the peaks and valleys of productivity created by high stress and burnout, you need employees who know how to balance the urgent demands of work and personal life without sacrificing either. The Coping & Stress Profile® is a unique new learning instrument that connects stress and coping in four life areas:
Personal
Work
Couple
Family
Learners gain important insights into how stress in one life area impacts other areas, how coping resources in one area can be used to decrease stress in another, and how stress, coping resources and overall life satisfaction are closely related.
Discover the Power of Relationship Coping Resources
The Coping & Stress Profile® research shows that people who develop and use relationship coping resources manage their stress far more effectively than people who rely only on personal coping resources, like diet and exercise. The four key relationship coping resources are:
Problem Solving: the ability to deal directly with problems and make positive changes to resolve them.
Communication: the ability to honestly share thoughts and feelings with others to promote mutual understanding.
Closeness: a comfort level with others and the ability to connect with people in your environment.
Flexibility: an openness and ability to respond to change.
Improve Performance and Increase Life Satisfaction
The Coping & Stress Profile® helps people in your organization:
Discover individual stress issues in each relevant life area.
Capitalize on coping strengths to manage stress.
Learn to minimize or eliminate common, daily stressors.
Identify areas for coping skills improvement.
Develop flexibility in responding to change.
Communicate more effectively to improve problem solving.
Build mutually supportive relationships.
Coping & Stress Profile®
Coping & Stress Profile® Facilitator's Kit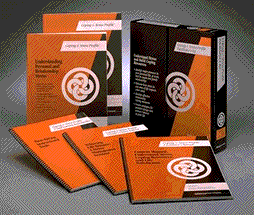 Everything you need to administer the Coping & Stress Profile® is contained in the comprehensive Facilitator's Kit. Designed to provide human resource professionals with practical, research-based expertise, the kit helps you deliver Inscape Publishing's unique Discover & Capitalize approach to workplace learning:
Provide a self-directed scoring and interpreting process that actively engages the learner.
In the context of personal experience.
Simplify complex issues to increase understanding.
Create a non-judgmental language for identifying and dealing with stress.
Assess coping strengths.
Highlight areas for increasing coping resources.
Foster self-awareness and behavioral insights for long-term performance results.
Facilitator's Kit includes:
One Facilitator's Manual
A fully scripted seminar
Transparency masters and reproducible handouts (bound and unbound)
Research and technical background
Two Coping & Stress Profiles®.
Coping & Stress Profile® Facilitator's Kit:
Coping and Stress Profile® is a registered trademark of Inscape Publishing.